3rd November 2017
It's been months since I have connected with everyone. How is everyone out there? Sharing and expression from my side on feeling and accepting how people actually are. No illusion and expectations – what's the point when YOU can bring the best for YOU. I was not born with a silver spoon neither ever pampered in my life. I have been raised with embracing facts that you will be achieving, accomplishing, and accepting how people are, especially your family members. The other day, my student asked me, "How do you love yourself, please tell me." I did not answer her question completely but was concerned about her. My answer, 'I died! then understood that only you can care and love yourself unconditionally. I remember at the age of 16, I had so many questions for GOD & wanted to go back home with a series of questions and wanted answers. I wanted to end my journey with my existing family and was in search of GOD that I took 10 paracetamols thinking I would meet the SOURCE and would like to start my journey with a new family who had a bigger HEART & knew how beautiful life could be and actually live it. But, instead I woke up a little dazed as if I had a long good sleep. When I woke up that day, I had understood some things deeply that that year I was asked to be a teacher and never knew some day this would be my profession I completely LOVE.
People say so many things but do very less. In many cases we expect the most from our family especially our parents. Well that should never be the case as in many cases parents wealth and earning are just their own and its completely up to them if they want to share or be caring towards their children. Don't matter what they say to show they care because the truth is they actually don't and they may say one thing and do the opposite. They may say they don't have enough wealth and the next thing you know they hop on a plane to multiple places to do their stuff. Even when it comes to moral support not all families will be be there. So when they do show moral support, take it as a blessing. There are times as you want to share with family they end up talking about themselves. I suppose this is the journey for some people with existing families and of course you can change. Taking baby steps and welcoming many people out there who want to spend time with you and actually care for you. In time your parents change too, some how they are able to understand and support you in some ways. That is great when it happens. I appreciate it too. The best you can do is always send Love to them. They are the ones who need it the most because you may understand the value more than they do. Don't lose hope in goodness.
I don't have any kind of expectations from parents because they rarely made me feel like I could every rely on them. YOU rely on yourself with time as experience and knowledge learnt and you decide what are your dreams and work on it. You decide how you want your life to be with Love & Gratitude. Have Gratitude for lessons learnt and people who Love and care for you.  Never give up on YOURSELF. Go for a retreat, Meditate, write, talk to a friend and many more options to make you feel good. It's not worth it for understanding and deep down seeking LIKE/LOVE/APPROVAL from people who actually live for themselves and the society. They would ask their neighbour first of how they do stuff and then bring those unrelated & irrelevant patterns to fit in their household. You manage and run your home with Love and your way NOT your neighbours way. Feel a relief to share this and as I type this tears trickling down my cheeks, 'It's true! And you can make your life beautiful and slowly letting go of expectations and people who really don't respect, value, care, & understand you. New opportunities and gateways open your way bringing more LOVE & a tight HUG to your Heart. This makes it easier to LEAVE…
Happy Full Moon & Loy Krathong to everyone out there.
15th May 2017 
Hello everyone! How is everything? It's been awhile since I posted. Feels good to share again. Many things have happened and changed – oh well, some life lessons and some letting go. What a 30 plus years of journey have passed by. A Blessing indisguise, I guess.
As for today, would share work of another inspiring writer who has come a long way and written various novels, Sukan Sethi. As quoted by him, "Inspired by Steve Jobs speech about following one's heart, Sukan Sethi decided to review his life and follow his heart, to do the three things he was most passionate about – Writing, Gastronomy and Philanthropy.  Sukan Sethi is the Author of several books – 'What Women Want', 'Destiny of Devils', 'The Magic Pill for Anger' and more. He owns a small Cafe with the vision of developing it into a 'Boutique Vegan Cafe'. In his spare time, he works as 'God's Postman', spreading the Love and Light of The Lord in various ways to all – human or otherwise." Do check out his work: https://www.amazon.com/-/e/B00LZ9XREG
One of his books he enjoyed writing:
Check out his work: Do check out his work: https://www.amazon.com/-/e/B00LZ9XREG
13th April 2017
Time flies and many changes happen. Learning to accept and hoping for the best is the key words for today. Wishing everyone Happy Songkran with Abundance & Wisdom. Happy Thai New Year 2017!
7th March 2017
Hello Everyone! Thank you Eastlit for the Publication – March 2017.  LOL, Sometimes writing brings you into a different world & looking back to it makes you smile, appreciate more & finding time to pen down Creativity from a different perspective. Honoring Life's perks, feelings & moments. 
🙂 Poems: Instincts & Sensitivity – One of the Poems sharing with all of you:
Sensitivity
Distinguishing true from false,
receiving clear messages
emotions that feel like turbulence
cradling the individual sensation within me;
No apologies to self,
just honor the feelings
committing to being a good listener
as the mind catapulted a weight of notions;
Understanding the true connection,
desires that come in the way of another
goals that become valuable ornaments for another
missing the moments spent as time is what we don't have.
Which is important? Fulfilling goals or living feeling content,
no need to make things sugar coated
appreciate the gift of love and presence
waiting for you to embrace more serendipitous moments;
No difference between you and I,
true connection has no labels
it slowly learns and struggles to caress patience
for I have waited many lifetimes to live this sensitivity.
By Bhavna K. Copyright, March 2017- Eastlit
You can also check out the link:
http://www.eastlit.com/…/southlit-suppleme…/instincts-poems/
24th February 2017
Honoring Balance is always the key objective to remember. We tend to get caught up with situations and sometimes our patience does not seem to support what our Soul is trying to say. Grounding yourself, and accepting the turbulence , rising above it, meditating and doing what you Love will surely help you get closer towards the goal.  Today, is a beautiful day and a day to remind ourselves of a sacred union between Lord Shiva & Parvati. A merge of Twin Flame journey and of course a learning that it may take lifetimes to actually feel so connected with someone and when you do, the inner and deep connection is passionate, yet, a test. Wishing everyone this lifetime of happiness, abundance & eternal Love. The Balance between the Ying & Yang within ourselves and our surrounding can always happen and remind yourself that 'YOU' always matter. Self-Love is an amazing journey that reflects in what you do externally, too. Here is to appreciating and gratitude for yet another beautiful day and relationships that have Divine purpose.
13th February 2017
Feel free to share this! Thank you – Expressing Love & Empathy to the people/person you Love is liberating & not only for one special day. Writing this Novel – Maples: Rejuvenating Cocktail several years ago was a journey Romancing & Appreciating Life. Every day is special & sometimes the presence of the people/person being with you is Love even if he/she does not realize it. However, an update from the Publishing house – a special price for TWO days on 'Valentine's Day' for another online bookstore – available on Kindle & Paperback at ONLY Rs 30. 
 Click on the link: https://www.juggernaut.in/…/a01d046260714985a3cd2c4aa469bff3 An Adventurous, Humor & Romantic story that will make you smile & moments you can personalize. Do share it! Enjoy the zest with your favorite Cocktail & embrace moments of life that make you feel LOVED & BLESSED Always. Spread Love 

Click on the link: https://www.juggernaut.in/…/a01d046260714985a3cd2c4aa469bff3
14th January 2017
Happy New Year! Going with the flow and being grateful. Life lessons and much needed patience.
Being featured for the BWWG – When Universe brings soulful people to elevate your creativity! Wow! I am speechless. Honored & grateful to be part of a soulful writing group that is completely the best in this entire world I have ever been. Every new writing project has emerged & I continue to surprise myself with new plots and the encouragement of BWWG is a Blessing. Thank you so much Anette Pollner for the feature, discussion & support always. Also, the gorgeous Morgan Pryce for your presence & discussion. You guys are my soul sisters & eternal gratitude for our paths crossed in this lifetime.
Written by Anette: The Writers of the BWWG – Bhavna Khemlani
As part of our informal series presenting the writers of the BWWG – here is Bhavna Khemlani.
Bhavna Khemlani is probably the most unique writer we've ever had in the group. She writes, thinks and connects with the world in a style all of her own. Everything she writes is fresh and unexpected. She has brought her quirky poetry and excerpts from her novels into the group for over four years now, and every time we read something we never heard of before.
Bhavna Khemlani has published several novels and many short stories and flash fiction – just look at the pictures below. And she is always working on the next project.
The best way to get an overview of Bhavna's writing is to go to her website to find out about her many books: http://bhavzparadise.com/
Bhavna's books are particularly popular in India.
Just a few highlights, selected by the author herself:
In 2016, Bhavna's story 'Love Shack' was translated into Khmer for the Anthology 'Vitheavy', and published for the 5th Cambodian Book Fair:
https://www.facebook.com/KampuMera.Editions/posts/
Bhavna Khemlani is also one of the authors in the 2014 short story collection Monsoon Midnights. Still a bestseller in 'Literary Travel Guides'. https://www.amazon.com/Monsoon-Midnights-stori…/…/B00QVB9O90.
Feel free to contact Bhavna Khemlani here, on facebook or through her website if you would like to find out more about her unique writing and view of the world around us.
Bhavna is also a Lecturer/Author/Reiki Master Practitioner and a member of the Asia Pacific Writers and Translators Association. She is also on the Advisory Board of Whatabook Publishing House (WAB) Kolkata, India.
17th December 2016
Welcoming December and now we are mid way until we start a new year with new dates. Everyday will be a new experience and learning, however, how we grow and what we feel is important to know and evaluate. I guess some days we are floating around and is testing our patience. Let's hope for the best and everything that is happening is for the best. Have a great weekend.
26th November 2016
Hello Everyone! Cheers to a Happy Weekend. Nanowrimo has been interesting and I have this huge challenge to reach 50,000 words. Oh well! At least, I am writing and glad that a new piece of work is being developed.
National Novel Writing Month happens every November! It's a fun, seat-of-your-pants writing event where the challenge is to draft an entire novel in just 30 days. Surviving this…
5th November 2016
Happy Saturday to everyone! Story telling always amuses me especially when they are tales related to History or some kind of Myth. However, this story startled me and seems quite hilarious, yet enticing.
Has anyone every heard of Husband and Wife Cake? They are famous Cantonese Pastries and their names have been derived from famous and heartfelt Love stories from Guangdong, China. For more information about this you can check out the link: http://www.lifeofguangzhou.com
Cheers!

31st October 2016
You can never tame the Spirit of your Heart for it flows with persistent positive flow of Love. Wishing everyone more Love, Happy Moments, Abundance and Brightness where you surrender to Compassionate notions. Light a candle, meditate, be grateful, send love to our Mother Earth, and please your Soul. Best Wishes! 🙂
24th October 2016
In the journey of situations daring to walk ahead is the best thing one can do for him or herself. Sometimes even the silence can be creepy for some and for some silence can bring about positive and mindful changes. Keep the positive thoughts going. A beautiful poem by Lang Leav will rekindle the positive notions. Have a great week!
15th October 2016
Hello Everyone, hope the past weeks have been pleasant for you. Saw this beautiful painting when I attended the TEDx Bangkok 2016, as Angels surrounded him and embraced the moment when he played the piano. Harbouring the Light, Eternal Love, Appreciation & Gratitude. Love & Light. We will miss you HM. King of Thailand.
25th September 2016
When the rainy days come it brings a glimpse of gloom but with that it brings a whole lot of cleansing and refreshment for newness. Happy Sunday!
Collaboration
————
by Bhavna Khemlani
The timely compass of our journey navigates us into networks of newness and progress. Instinctive ideas collaborates us towards a progressive togetherness.
13th September 2016
Hello Everyone 🙂 Today it's all about Rumi…peace
Have a lovely day with bright and positive thoughts.
27th August 2016
Hello Everyone! Hoping you are taking a step forward and rejuvenating yourself towards your goals. When we can simply read and then tap into the inner and budding instincts of feelings we are awestruck with Telepathy. Have a good weekend.
10th August 2016
Namaste! Hoping all of you out there is doing great. Recently, had an interview covered on being an Expat Writer in Bangkok, Thailand. It was nice to be able to share about writing, writers, books, book clubs, writers group, and my Fiction Novel: The Wisher's Well. The book was written in 2010 and it has been an interesting journey throughout.  The entire interview can be read on: http://www.simandan.com/bangkoks-expat-writer/ 
A short start of the Interview is below:
Interview with Bangkok-based Indian writer Bhavna Khemlani
Bhavna Khemlani is a Bangkok-based writer born in Pune, India, raised in Taiwan and Bangkok, Thailand. In this interview she talks about her life as an expat writer and The Wisher's Well, a story for young adult readers set in Southeast Asia.
The Cover of the Book:
The book/Ebook is available on: Booksmango: https://booksmango.com/downloads/the-wishers-well/ and Amazon: https://www.amazon.com/Wishers-Well-Bhavna-Khemlani-ebook/dp/B0046ZRKTO
Thank you for all the support and encouragement. Gratitude. Have a nice week!
5th August 2016
Hello Everyone! Sometimes all you can write is do things from your Heart or don't do it. Sometimes, you wish you could fast forward and see what would the next scene be or then realize that living in the moment is best thing and the brave thing to do. Have a nice weekend! Love and Light.
July 19th 2016
It's in that Illumination we become aware of staying connected with the Source and fall in Love with Nature's beauty and connection with us. It's a good Startup for our Human Journey and a Grateful Launch of Creativity & Progress. Visions and imprints that came to me when I was a child has enabled me to embrace Ten Years of Meditation and surely evolved me to embrace Gratitude and walk forward come what may. Instincts and Visuals of incidents brings an insight of what needs to let go and what stays because our Karmic ties are successfully complete and also more learning on the way. The Stillness, Balance and Compassion still guides me and I also pray for your Happiness (Our Ecosystem). Every day is a great day to embrace Miracles. Cheers and Lots of Love. Live Happy and Abundance to you.
July 16th 2016
Namaste and a humble greeting to everyone out there. When the rain cleanses and cries for the bleeding souls, a candle is lit to spread light and love for the bleeding souls, the Universe also manifests to spread Love for the Lost Souls. May Love, Empathy, and Compassion reach to everyone who needs to shine and become aware of the treasures within their Heart, our Heart. Healing, Prayers, Blessings and Light to all the chaos and unwanted fumes that have occurred over the months in many countries. Stay connected with your inner goodness.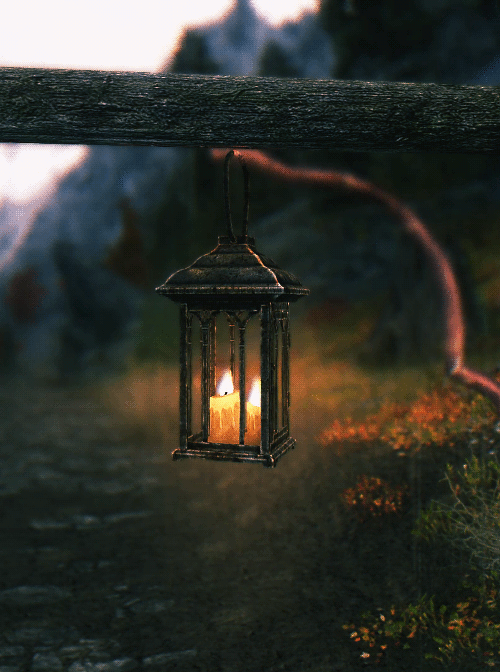 June 29th 2016
Namaste! Greetings to everyone and to the perseverance of stepping forward from a struggle. There will be sudden encounters or even a sudden change in the way people behave for no reason. The change can surely be a mental or self-created change ignoring the patterns of speech, habits, and misinterpretation that could show the ability to not understand that many people are not ignorant and are quite aware. The best option is to pause and then move forward. One has to break the cycle and forgive those whom you have helped unconditionally. Always better to let go and go through those tears of happiness that navigates you to a better life and limitless Abundance.
Follow your Heart and Meditate to melt away all that serves no purpose.
June 15th 2016
Hello Everyone! How is it going? Interesting things are going on, some happy and some for you to learn from. It's a challenge to accept but accepting the challenge with a smile knowing it's for the better is victory. At the end it's all about Love and how many can be truthful to themselves and not freaking out about things and lying about it. The people who do that don't realize they may be talking to the wrong people because the other side is wise and may know exactly what is happening but may never say anything.
You may not talk or meet a person for a very long time but you know you have the best interest about him/her and how much you value him/her in your life because it is all about the unconditional Love and moving a step forward in your life knowing that he/she is doing fine which makes you happy.
Have a great week!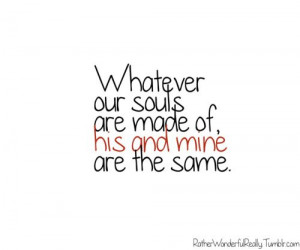 June 1st 2016
Welcoming a new month and a new day! We must remind ourselves that we are certainly born for something great and for every day that we learn something from our experiences it only and will make us prosper. Conserve your energy and use it for the right things and with the right people. It's easy to go astray, so be alert. It's raining in Bangkok and this beautiful morning cleanses and brings the fragrance of manifestation and power of passion. Follow your Heart and have a great week! 🙂
May 25th 2016
A shout out – Hello! It's that day where you tell yourself 'You have come a long way and no prayers will be unanswered. Manifestation of Abundance prevails and is here to stay.'
We become the Giver and the Takers are everywhere. You give so much unconditionally and suddenly a situation/person/ anything steps back and changes a course of happy and a believable time to something very casual and insignificant. Being a human, this will surely question you in many ways and hurt you. No regrets being the Giver of friendship and love but sad that a person may not have valued and believed in her/himself to be grateful and now everything becomes a mystery. Life is a mystery anyway and sometimes you may wonder do you have to start all over or simply change the perception and belief system in the way life works. I would say, even when you feel like your drowning, never lose hope. The magical mystery of gratefulness and happiness is probably lifting us to a better and fruitful place. Love and Light.
May 9th 2016
Hello Everyone! Have a Blessed and Blissful week! To feel the love of people whom we love is a fire that feeds our life – Pablo Neruda
Follow your Heart! Love & Light ; Ebook & Paperback available:Amazon.com, www.bhavzparadise.com, booksmango.com, & www.theclassroomnovel.com
April 24th 2016
As we parade along the wheel of purpose, passion, responsibiites, life and many other moments this is soothing to ponder upon on. The fleeting thoughts, memories, events and years that have passed by showcase how far one has come to witness all sorts of patterns, encounters, suprises and incidents to learn and be grateful for. Again seeing this picture surrounds you with the sunsetty flames of life's journey, wisdom and some moments of calmness that tingle the realms of passionate instincts.
Some days in life can feel like an everlasting challenge to cross over. Love and Light!
April 15th 2016
Hello Everyone!  Gosh I have not written on my blog for months. Thank you for always reading and may the creative wisdom uplift your souls. Let's pay respect and appreciate the Water element in our Life as it's an imperative resource. Use it wisely. The splashing of water is refreshing and the Songkran Festival is an amazing depiction of prayers, transformation and change. Songkran comes from the Sanskrit word 'Samkranti.' A day to embrance new beginnings and gratitude for what we all have. Have a refreshing, abundant, and loving celebration.
Life and its perks for being Human. Who says the Human journey is ever easy! Everyday that passes by has something to unfold and making you wonder about many things. The best is to go with the flow and don"t give up on positive thinking. Love and Light! 😉
January 20th 2016
I have to share this, vent out and of course clear my Throat & Heart Chakra! This will be long. Phew! After numerous incidents over the years with me and having my students share their concerns and worries about their life, this has to be finally written. I don't care what Culture and Age you are. Being kind and having gratitude is Universal! Love is for all!!! What better way to write this and if anyone wants to share this, I don't mind. I have a voice and I will certainly write to bring light to situations. I was motivated to share this as some students, people and young girls and the growing of wiser boys would need this. They could not, so I will. This kind of unwanted situation has motivated me to write a new BOOK – Guidelines, Good News, and Gratitude. Hopefully 2017 this book can be completed with true stories of people who have survived and are happy to be alive and have inner peace and are content.
Please remind yourself that your life is a gift! You can DIE and be born again. I feel I am born and learning every day. During the Weekend on Sunday evening while I was buying Salad, Lemongrass and Butterfly Pea drink one of these Aunties tapped my back and said, "Hi Bhavna! I answer: Hi Aunty and there she continues: Where is Mom? My answer: She is in China, then I am interrupted by another question: When is the GOOD NEWS! Blah Blah…I obviously have no answer for silly questions and don't accommodate to any because every day is GOOD NEWS! Mentors, Teachers, and many people whose work reflects bringing change are no less than a Father or Mother – Metaphorically. Each one of us have sleepless nights and worry to bring out the best in someone. Otherwise why do it. It's very easy to be inquisitive and use your Energy in the wrong place and tell people how they should breathe and/or live their life.Sigh!
For Heaven sake: Go Meditate, Travel, Do Reiki, Go Salsa, Go Dance, Sing, Yoga, Learn NLP, Write or do anything creative to subside the anguish and congestion you have – Enlighten yourself and GO LIVE. You truly deserve it. Don't portray and judge others. Live and Let Live. I can't even count how many children or adults I have ever taught. Over thousands! Their worries, success, and love has certainly made me learn about many things and accelerated the desire to always follow my path. Stop all these limitations! Because you don't feel the inner peace you project annoyance from the outside. You need help! Love yourself and allow others around you to shine their path with Creativity. Why does it bother you so much if I am living my SANE life and not in your way! There has been many great work and collaborations that people may have never even dreamed of doing or can do. The Youth are learning and growing whilst some are stuck and not embracing a CHANGE!
Your existence to shining your inner light and good work is Good news! Some elderly have not changed at all – 20 years ago they were the same and now they are too. They don't think and speak, especially when you're in your personal space – content and buying groceries. LOL! Stop scrutinizing a beautiful relationship a man or woman can have some day – things take place in the diving timing, have you ever seen an Academically Challenged person grow and feel empowered – that's good news, stop developing fear in the youth that they don't know how to be their true selves because of Religion or your silly expectations, stop manipulation with yourself projection, opinions, and self created drama and parade with your opinions when its not needed. There is NEVER only one GOOD NEWS – Marriage! Good news is HOPE, LOVE, COMPASSION, EMPATHY, POSITIVE THINKING AND SURVIVING. Good news is understanding dimension of elevation, having Cancer and fighting it, having being married for over 10 years then ending up being a single mom, good news is when a couple separates so they can make ends meet, good news is when you work so hard for something and nothing happens in the way you deserve or think and fall out that you have to start all over with a new IDEA, good news is when a child or student tells you how much he or she loves you, good news is when we have light workers -healers beside you, good news is the spread of people like a Family who appreciate you, have gratitude and care for you, good news is when a stranger has unconditional love for you, good news is when you're able to make a difference in people's life, good news is when you have dedicated most of your time to a progressive humanity, good news is when you can laugh, forgive, and forget, and good news is meeting the real you and being content with YOU with love. The good news is the ability to love, care and sustain without judgement. Good news is when a person's parents have passed away and has the ability to live following his or her dreams, good news is when a person is being adopted and learning to make the world a better place.
We only don't have have ONE GOOD NEWS! Good news is being ALIVE so you can respect, have gratitude and have a life learning lesson to Blossom and meet new people, whilst sustaining the old and letting go of negative minded and trouble makers with compassion.
GOOD NEWS is we can feel HOPE with our Humanity as people have their own journey and lessons. These are issues of people who have come across that they need to be shared for their thrive, focus, and shining again. When you meet people after a long time – learn to greet them properly with compassion or empathy or simply keep silent. Inspiring Masters, Scholars, Healers/Light workers, Philosophers, and many aspiring people address and are constantly working on Compassion and Self-worth. If you cannot say something nice to someone – just walk away. Love and Light to you! 🙂 

January 3rd 2016
Gosh, welcome to 2016! Hope your step forward to a new year was peaceful and memorable. The intuitive channeling brings creative stories and helps being Mindful. Wishing everyone a better Today, Tomorrow, and a great learning from all you have gone through as you are truly a winner. Follow your Heart! Love and Light!
November 28th 2015
Hi Everyone! Cheers to a brand new day with new aspirations! The last few days have been nostalgic. I have to start to write my first ever journal on Synchronicity! How one says something out of the blue and how things seems to simply happen then comes to a halt taking your breath away making you feel all miserable, yet happy.
Sometimes, there are times that no matter how vocal you are and voice out many things, there will be some things that you are just trying to make sense of or either going with the flow or simply questioning what happened that it ended or it happened in a certain way. I guess, writing a personal journal will be able to perhaps some day fill in the loop hole of things happening. A soul connection and sometimes be well connected that sometimes it simply comes to a pause rather than ending. You may wonder for months, what next? That's a challenge and holding up to your inner peace is a bigger challenge as to make sure you contemplate that you are whole and part of the wholeness and light. Phew!!!! Have a great weekend everyone and see the bright side and for all who knows start writing. 🙂
November 16th 2015
Tick Tock…Globe is hopping! Soon New Year's around the corner. But firstly, let's take a moment to pay respect for the lost lives around us around the Globe. I am speechless and obviously no profound words in a dictionary can explain the behavior of power and evil acts. I simply wish that it all ends. ENDS! Love and Respect prevails. Prayers.
Wishing everyone strength and gratitude. Let's be grateful for every moment of happiness in our lives and stop the blame game. Love and Light. Have a nice week in every aspect of your life.
October 21st 2015
Thinking out loud – HELLO! So today everyone is wishing each other the prediction on Back to the Future 🙂 21/10.2015. How time flies when I watched this movie when I was in high school. How is everyone is doing these past few weeks? With the retrograde and having planets doing their waltz along and making us nudge with them. So far so good… an experience and learning has been embraced make it another perk of life's lesson.
Recently, I completed the NLP Course – Neuro-Linguistic Practitioner and it was great FUN. A learning with inspiring and new people and understanding more about Psychology, Coaching and Hypnotic Language was fantastic. It's nice to be back and sharing what's going on and knowing more about you – reader. Thank you for your comments and encouragement. Wishing everyone a positive week with a nudge to move forward making your dreams come true and not letting anyone taking away your LIGHT.
September 6th 2015
Greetings to the charming world! I hope all of you are coping with the energy shift. I have been having a battle with it and trying to move ahead getting the important things done. Our Earth needs so much of attention and many seem to take pleasure in ignorance. The gravity has been so compassionate to us to hold us and embrace us with necessary resources that we can take pleasure of. Yet, many seek path to violence, ego, ignorance, unrealistic power, revenge, and what not. I am speechless and still contemplating the fact that even when you try and truly from your heart serve with gratitude, from many you receive negative responses and emotions. Having the least or no expectations helps you move forward. And when you finally muster up all the courage to let go, they become Energy Suckers and something keeps happening to get you back in their drama and game.
Well, I am also learning the hard way, and surely had the pleasure to let go of many things and people. I feel detached and compassionate not only for them but for our humanity. The news on Refugees has simply questioned the honor and slight empowerment that many have and have still become outrageous and forgotten that we are all humans. The Earth gives place to stay it's not the other way around!!!
Please, Please, Please, share love and respect with yourself, family, friends, and strangers and remember being good brings abundance not being selfish, stingy, and always picking a fight or being rude to the people who are actually always there for you may not always be there. It does not matter who you are. Respect goes both ways, and LOVE sees no age. You just LOVE. So be grateful and if you CANNOT, leave the person alone and allow him or her to prosper with abundance and at least bless him or her.
May UNIVERSE poke that ray of light into your system so you know what you have been up to and how you can progress and help others progress too. Love and Light. 🙂 Prayers for all the Refugees, Ecosystem and our human race.
August 9th 2015
What's up world! The whole point of having this website is to connect and networking to the soul. Writing is just not an expression but a way of letting go and sharing. Sometimes, certain emotions are accumulated and the best way to let go of the inner chills is writing. How have each one of you been?
Reiki – Energetic Healing Practice is going pleasant and so much to learn about life and its perks. With the Changes of Planets and having the Energies creating an unnecessary emotional chaos, it's the acceptance and wondering – where this is going. For the past few days, I have been wondering…where am I going? Each day I am taking a step forward for sure, but seriously where is this going? Many things easier said than done. And some things easier done than simply doing the airy talks. Balance and not fighting or having this inner battle with yourself will be the key words now. Hold on to positive thoughts and know that everything is happening for a reason. We may not know initially, but the UNIVERSE does. How easy to say, right? Have FAITH 😉
I have been lighting a candle, writing, developing assignments, and meditating to keep mindful. Mindfulness is helping, only when the shadow self likes to make a presence trying to jeopardize what has been long worked for. Have a great weekend and remember changes are good because it brings us forward to more magic moments.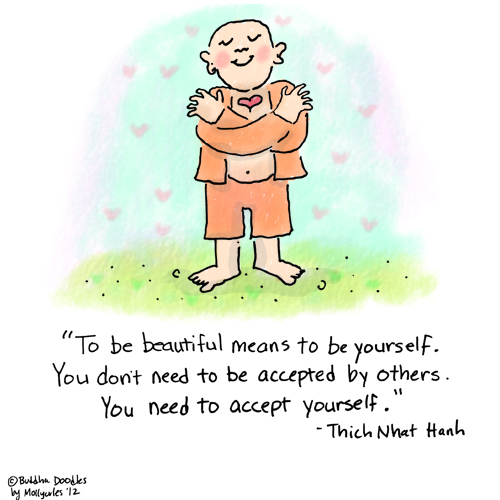 June 29th 2015
Good Morning! Glad to share new writing piece where 'Levitating Inside the Elephant' was a great joy being a Butterfly. Thanks to Big Chilli Magazine and the Bangkok Women Writers Group. Do click on the link to read further.
http://issuu.com/thebigchilli/docs/the_bigchilli_june_2015./1
June 2015 story in our 'Monsoon Midnights' series by Bhavna Khemlani, about the journey of a magical butterfly inside the three headed elephant… Read and enjoy! http://issuu.com/thebigchilli/docs/the_bigchilli_june_2015./1.… pp144-148 ( for optimal reading pleasure it is always recommended to go to he website link where you can scroll and magnify to your hear's delight).
Have a great week and welcoming the month of July soon!!! 😉
June 13th 2015
This is like amazingly about two months since I initiated to share anything. By the way, hello everyone!!! Well, looks like Earth caught me up into a well of materialistic responsibilities. I miss writing, miss every bit of it and have not stop writing. I do find time to weave the pattern of creativity. It doesn't matter what genre I am writing but the fact that the flow is simply nudging my entire system makes me feel therapeutic. The best outcome of this is, there is no silence and burden of unexpressed feelings and words. I am drawn into the stream of a psyche journey where a simple handshake can bring about a sensation of strong connection with someone. Has they every happened to you? I am sure I am not crazy, LOL.
It does not happen to everyone I shake hands with, but just with someone who may share a strong bond with me, without me ever knowing that person. A few months ago, I encountered that and since then the unexpressed wisdom, connection, soul connection, and/or what universal journey I have to accomplish has been a mystery I am learning everyday. It simply feels like I may have known this person an entire lifetime. Sometimes, what I sense or sensed just comes before me like a reconfirmation. I tend to brush it away and let go to understand the value of detachment, however, when the soul connection is so strong, you seem to want more and live each day more with the understanding of this divine relationship that may not have any specific name. Whatever, it is, it is genuine, compassion, and I do love every bit of it. I wish and manifest to the Universe to bring close ties closer and weave the pattern of progress in the direction of passion, love, abundance, and kindness which can only make people's life better and bring inner peace.
For now, I am still and will still understand this new mystery that has awakened a new journey of friendship. Love and Light everyone. Enjoy being you and don't fear of being no one else but YOU.
April 15th 2015
Hello world! Every time when one decides to take a step forward, something would happen to test one's patience. Well, those are the perks of life and a big test. I am sure it happens to many people including me. I tend to take a pause because I am stopped and all these questions surface to question my ability to move forward and eventually I do move forward. It can be hard and various aspects can create hurdles but the hurdles are only messing with your mind and when you see and feel that light shining through a tiny tunnel you can follow your heart. What a roller coaster ride!
I developed this website so I could bring life to words that are floating around and perhaps the glory of words could help anyone reading this. If you want to share, why wait. SHARE IT! You have now and thinking a million times can just block or blur your creativity. Being an educator can be a challenge and furthering your education be a biggest challenge when you have financial problems. It's not only me but many out there. Well, I have been telling myself, in time everything will sort out because there is abundance and that abundance is waiting for you. Remind yourself what a long way you have come and its been a crazy and fun ride and rise to better things.
I am glad I could spend some time sharing something with you and hope to do it soon. Smile and Wink to obstacles. Abundance and love is just around and inside you.
March 16th 2015
Namaste everyone! How are the beautiful souls doing? Alright, I know it has been a while since I shared anything. I was hibernating again and was quite keen to not come out of the hibernation shell. Too many things to comprehend and also been learning to DEAL with so called thoughts. Just glad and waiting to pass through this journey of my lifetime. I have met wonderful people and desires to life are surely decreasing as I learn that nothing can surpass divine timing. So no point crying over spilt milk but learning how to ACCEPT. Easier said than done. I am consumed with a battle of ACCEPTANCE; however, as days pass by, it's getting easier and applying energy at the right place is the best solution.
Have a great week and I guess taking a break from the world is a great idea and attuning to yourself. Cheers!
February 13th 2015 
Time is rolling, LOL! Obviously, we are rolling too…been a while since I shared something and greeting everyone out there. Hope all is well at your end and sending you healing energy to let you know that eventually everything will be fine. IT WILL BE! I have been experiencing fluctuating emotions that I can't comprehend about that energy shifts and energy from people around can be a challenge as well as a learning experience. Being a Reiki practitioner is quite an amazing adventure.
Recently, my new article 'The Uncaged Moments' was published on Imantra – online magazine. It is about living life feeling liberated and overcoming and emotional turmoil. It's a positive and inspiring article and hoping you would like it, which in turn which may help you achieving your dreams and living life passionately. Love and Light!
The link to the magazine is – http://www.imantra.org/issue-9/issue-9.html  (pages: 36-41)
January 28th 2015
How's everyone doing? Blessings for the universe and all who are connected to it. This platform on Earth surrounds us with great vibrations and many great things can happen with positive and affectionate thoughts. I am sharing some wise and positive words by Sri Sri Ravi Shankar. There are many positive and spiritual people around us who can only think of making this world a better place. Love and Light.
Q: I feel very lonely. I need someone to support me whom I can rely on, but no one is ready for full commitment. What do I do?
Sri Sri: Any companionship when it goes from a place of wanting and lack to contributing, is long lasting. You came into this world all alone. And when you go from here you are going to go alone. Don't try to run away from loneliness. It is a blessing in disguise. This is a time to be centered. Push away everything around you. You will find that you're the scintillating energy of the Universe. You are the center of the consciousness. You're the ultimate Truth. This loneliness is only one step close to that.
Loneliness is because you want to grab something from outside. Trying to fill your loneliness, looking for a companion, anything outside is not going to work. Know that you are on this planet to give something and then pack up and leave. That's it! You have come here to give something, take nothing from here. When you get into this knowledge, when you get into the core of existence you will never feel lonely at all. You will feel the consciousness around you is all life. Then everyone is your friend here. However they behave, it is immaterial. From your side, they are your friends. You become like a mother. The mother never minds whether the kid is crying or throwing pranks, or throwing tantrums… She doesn't mind if the baby is smiling or throwing tantrums, still she feels the baby is mine. You will feel so big, you feel that this whole Universe is mine, everybody is mine. And this is the way to get rid of loneliness. Not searching for someone who will match your mindset. It will match only for a while, because nature has made you so unique. If you see your thumbprints, each one of you have got a different thumb print. That itself shows that you are unique. You will find a partner who is very good and after, seven or thirty or forty years, you will feel like you were never together! You wonder how we could live together for forty years and then one day say we are so different, we don't match each other!
Come on, wake up! Wake up and see. Don't look for someone and something to fill your vacuum. There is a song from Kabir which says, 'my beloved comes to me in my dream'. When you think this whole world is a dream, you shake hands with your beloved. Once you embrace your beloved, that is it. There is no more loneliness. No more loneliness anywhere, ever. This is the spiritual path. I am not against you having a relationship, a family, getting married. No, you can have your spouse, you can have your companion, but not from the space of wanting something from them. Imagine a partnership where you are content and you are only contributing to the other person. Such a relationship will last longer. So this way, sit and meditate, listen to bhajans, listen to songs. Your beloved is with you. You just have to look inward, that's it. Once you find your beloved within you, inside, you find him or her everywhere in this creation.
January 7th 2015
Welcoming everyone to a bright and beautiful new year where better days and inner peace will surely bring the pleasure of mental peace. It was nice to start the year with good news when I heard that 'Monsoon Midnights' reached the Amazon Best Sellers list. That was delightful and of course feeling grateful. The Bangkok Women Writers Group is thrilled and it happened because of you. Thank you.
Monsoon Midnights is no. 85 on the Amazon Bestseller List in Travel/Literary. Amazing!
December 23rd 2014
What's up! Our book launch on 14 December at the British Club was a beautiful celebration of the book and its authors and illustrators.
You can buy the book here: http://www.amazon.com/Monsoon-Midnights-storie…/…/B00QVB9O90 and you can also gift it to a friend who would like to know what Bangkok looks like to a group of international women writers, far away from the cliches presented in the media. Do let us know what you think? Thank you readers and friends. 🙂 Happy Holidays.
December 17th 2014
Hello everyone! Hope all is well. I would like to express condolence for the lost lives happening around. This is quite sad 🙁 and simply leaves you to wonder about people's thoughts and actions. Prayers. Love and Light.
On the other hand, I was notified by a friend (poet) that I received second place for a poetry contest in Poetry Soup. I was surprised and it was a great news. The least expected and quite encouraging.
Challenge Title 'Words – The Heart of Imagination?'
Contest Judged:  11/14/2014 12:00:00 AM
My Heart
I took a nap ignoring the silent whispers,
The whispers woke me up from the 
continuous bickering,
How easy it was to lie and pretend taking a nap,
With every lie my nose got longer and my heart 
felt heavy,
I was told I am Pinocchio and if I lie I will have
a longer nose,
I was lying to myself and looked away from how it 
felt to only love,
To only love and love where the feelings 
felt beautiful,
Not expecting anything but just that love for you 
which slithers through my entire system,
When I accepted that I can't stop loving you,
I awoke with a perfect nose and my heart 
was still heavy,
But this time it's heavy with unconditional love,
Let love lose and stop suppressing it said my heart…
Who wants a long nose!
Happy Holidays!
December 7th 2014
Hello guys! Happy Sunday! Today pictures will speak.
November 28th 2014
Can't believe how time flies! Completed the 21 days of free meditation challenge of Deepak Chopra and Oprah Winfrey. Feels quite good and how thoughts ponder around. It all made me wonder about my life and a critical reflective thinking was put into it. Well, I am no superwoman nor a made of stone. So, there are times how people simply speak without thinking and how they can take nice people for granted. I have just had enough! It's time to roll over and of course the gratitude to all the good things and how great people have crossed path in my life that makes it worth memories. So many little things happen that certainly becomes an eye opener to how one can see life and simply live wholeheartedly and embrace dreams rather than spend most of his or her time bickering and having my energy drained. Hence, it's not worth it! Breathe and things do get around. By the way, Happy Thanksgiving! Be grateful to every little thing that brings a smile to your face rather than those expectations from people who don't understand how to be grateful. It's your life that you can flourish and for all who knows, the positive vibes you share brings abundance. Cheers and surely you can be jolly!
November 25th 2014
What's up! Bangkok's weather is getting better and breezier. How cool is that! So need the heat to tone down so one can indulge in the cooler days. Read this in the morning. Something I was just thinking about a while ago. Read and reflect on the great things that happens in your life! Love and Light. Stay strong and be positive.
I thank all those
I thank all those who laughed at my dreams;
You have inspired my imagination.
I thank all who wanted to squeeze me into their scheme;
They have taught me the value of freedom.
I thank all who have lied to me;
You have shown me the power of truth.
I thank all those who have not believed in me;
You have expected me to move mountains.
I thank all those who have written me off;
You have aroused my courage.
I thank all those who have left me;
They gave me room to create.
I thank all those who have betrayed me and abused;
You have let me be vigilant.
I thank all those who have hurt me;
They have taught me to grow in pain.
More importantly, I thank all
Who love me as I am;
They give me the strength to live.
November 18th 2014
Hello everyone! How is it going? One of my close friends has launched a poetry audio book! Readers check this out and you should definitely download it and he's is pretty good and always inspiring. The link to his poetry is https://kjbleedsink.bandcamp.com/album/thanon-chan-days – Quoted by KJ "The album's called "Thanon Chan Days" in honor of that untamable road I lived on in Thailand all those years and where many of these poems were written." Check it out! Inspire yourself.
Anyway, will catch up with updates in a few days! Love and light everyone. Happy writing and stay positive.
November 2nd 2014
Welcome to the month of November! Happy Sunday everyone. I was missing my website and glad to be back to share something. The weather in Bangkok has been interesting with raining and the breezy Sunday has gotten me nostalgic with various notions. So, it was a great time to write an article and a poem. Writing is a great medium channeling creativity and it feels soothing. We have become slaves of wishes and it's a whole loads of work to start letting things go step by step. The feeling of letting go eventually feels lighter and yet the residues of hope stay there. Again for another wish to have a dream come true.
The whole point is use the energy at right places to let the right things take place. For many things we hope for may not manifest at this point because it's not the right time yet and/or something better is stored up. Have a happy weekend, whilst I gear up to complete my article for an online magazine. Cheers and Blessings.
October 21st 2014
Good evening from Bangkok, Thailand! Wow, it's over a month and how I have missed my readers. Thank you for your love and questions. Have been having loads in my mind, heart, and soul. I traveled to India to meet children at an NGO and conducting a one day workshop. The feeling has been amazing and nostalgic. It was surely a learning experience and I got to know more about myself and priorities. After that, traveling to Dharamshala for His Holiness Dalai Lama Spiritual teaching was soulful and more like I have been waiting for a lifetime or many lifetimes for this. I loved it and every bit that connects all of us in this universe.
During the time spent with new people and at a church, I recognized yet again that I am in love. LOL. An unexpected scenario and one realizes how much one can love the goodness in people. It's all about compassion and it doesn't matter where a person is. Memories and moments live. Life is a journey of experiences until the day comes and only memories live. Someone I really care for lost his mom and it only makes me wonder how we are all traveling on our time line with compassion and embracing our dreams along the way. Love never stops flowing and one should always love humanity and make this a better place for us and for the future. 🙂
Moreover, in the month of Diwali, wishing everyone a bright, passionate, and joyous Diwali. May your soul and life be lifted with brightness, compassion, and empathy. Love, Light and Blessings!
September 2nd 2014
Goooodddd Morningggg!
I am amazed of how television has evolved and how many various types of series are aired. How cool is that, yet, what a bugger. One that has recently surprised me, updated me, and made me wonder in awe has been '7 Deadly Sins.' The first episode 'Gluttony' is for you to see and decide. At first I was contemplating on watching the second episode, by then it got me! I want to know more about people and their aspirations. The second episode 'Envy' was interesting and showcases the lives of real people, their dreams, and their jobs. Literally, living in someone's else's skin. Guys, watch it. Gives you mixed feelings, but you would surely watch the next awaited 'Sin.'
It's interesting and there are surely many things to learn from. Have a lovely day!
August 30th 2014
How's everyone doing! Nearing the end of the month and seems like with a wink more than half the year came and left. People came and left, new teaching semesters paraded and left, and there was an emotional ride with writing. Where do I start? Hmm…firstly, thank you for your encouraging comments and for those who asked, how do I set my mind to write. Well here it is – There is no one best way. I feel this flow of energy and because I am a dreamer, emotional, and something more, it just happens. Sometimes, I meditate (that really helps), I stroll down my balcony back and forth looking at the sky, stars, moon, or at times the cloudy sky (my family thinks it is quite funny, mostly, and the breeze just puts everything into place), join a writing group or a book club, and as a Reiki practitioner, I keep myself grounded. Sometimes, I just take a break and become more observant loving the nature and natural moments of people which also enhances the writing flow. There are other ways to get the writing flow, which I may share later, next month. I feel all this is just like a miracle and  writing has been a passionate ride. Hope that help's for those who asked me how to bring focus.
On the other hand, since this year has started, I have read quite a few books, besides academics some of which I did read are, Persepolis (read it again), The Shadow of the Wind, The Angel's Game, Crucible, and Fifty Shades of Grey (Yes, I read it, lol) etc. Reading is good. It takes one into another world.
Anyway, I shall take a pause now, and have a cup of warm water with honey and mint leaves. I need another stroll in the balcony to showcase another breezy late evening for I am missing someone dearly. The stroll will evoke another writing piece. Thank you for the wishes and support. Love and Light.
August 15th 2014
Hola! Today is about honoring oneself. I do forget at times that I have come this far and I still have my journey to complete. Who says, living a life of a human is easy. I am constantly reminding myself about the goodness, dreams, loving relationships, soul journey, soul mates, twin flames, people come and go and at times I break down too. After all, I am just a human with a heart. So far, it's been an interesting journey and I am grateful for it.
People tend to shut down and eventually feel there is no point in saying anything. The truth is, shutting down only bridges a larger gap between a person and living positively. Something that doesn't serve purpose is always better to let go and cutting cords of attachment of people who are only harming one's journey from pursuing one's dreams and creating a distraction from elevating  oneself is not a humble thing one can do to honor oneself. Some people would not get what he/she is trying to say and then he/she comes a long way living in misery. The question is 'WHY!' Sending love and light to everyone and embracing inner peace is always a goal to nurture one's soul. It's imperative to do so. Gratitude and sharing feelings is a brave and generous thing to do. However, there are times when one doesn't owe anyone any sort of explanation because in many cases one doesn't need to do so. There are many nice people out there and who care and respect other people's feelings.
The utmost importance is first 'Honor your feelings with love and light.'
July 24th 2014 
Hello everyone! Updates and feeling blessed
Novel – The Classroom: Ashley and her Mystical Tale and Short story book – The Wisher's Well is available at 'Books Actually' bookstore, Singapore. Books Actually is one of the must see bookstores in the world. Do get your copy – now at your place.
BooksActually – No. 9 Yong Siak Street, Tiong Bahru Estate, Singapore 168645, t / +65 6222 9195
http://www.booksactually.com/index/flagship.html
Will write soon! Have a great week-end ahead. Love and Light.
July 15th 2014
How is everyone doing? Is the world awake or snoring to glory? I would like to send love and light to everyone. Been reading news updates and truly sad with what the world is becoming. If inspiration is knocking my door, sadness comes for help and yearns to be set free. Prayers and moral support for people around the world and many who are suffering from the fear of war and/or been hurt.
Poems I would like to share with everyone: Electrifying & Feelings
   Enjoy!     
I shall be attending a conference so would be travelling again. Will write soon again with updates. Love and Light. Spread creativity everywhere knocking everyone's walls down.  🙂
July 7th 2014
What's up world! Been a while since I did share anything in the blog. Well, I believe I was in my cocoon manifesting the beauty of life and dealing with situations that could sometimes drain your energy. More like, suddenly, you get calls from people whom you thought don't exist and only call to whine and moan. I am practicing to BURP on situations like that so I don't have to waste precious energy on people who are not willing to change and/or are just breathing the positive energy flow that you share. Being human isn't easy and once your up there, there would be times that people would try to pull you down.  Balance is the key and I know Angels are looking after all of us. I sense the good vibes and appreciate all the good times.
Feels nice to share and get back to the blog. Hoping you guys are doing well and always remember to chuck out people who don't matter. You're on your path for a reason and the best is right in the corner. Love and light. 😉
June 21st 2014
ASEAN YOUNG WRITERS AWARDS

Hello friends, students, parents…and to all the youth
Please read and don't miss this opportunity. Parents who know their children have something to share and do like to write, let them know about this. You got to be between (15-24). If you have any questions and/or need mentoring do inbox me to assist you from the curiosity. Deadline has been shifted to 15th July 2014.
About the Award
The ASEAN Young Writers Award is the region's literary prize jointly established in Thailand by the Bangkok Metropolitan Administration and the Organizing Committee of the S.E.A. Write Award in collaboration with the S.E.A. Write network and the Faculty of Liberal Arts of Mahidol University.
Eligibility
1) Candidates must be youth aged 15 to 24 (as per the criteria set by UNESCO ) on the date theirs work are submitted for competition.
2) A candidate must be a national of ASEAN member countries: Brunei, Cambodia, Indonesia, Laos, Malaysia, Myanmar, the Philippines, Singapore, Thailand, and Vietnam.
3) A candidate must be a qualified short story writer in his or her national and/or English language.
Selection Criteria
The same criteria are applied throughout the region in selecting and judging the submitted entries as follows:
1) The entry must be in the form of a short story (no more than 3,000 words or 10 A4 pages), written in national and/orEnglish language.
2) The entry must be the candidate's own work, containing constructive content.
3) The entry must be an original work by the author, not a translation or adaptation of any previous work. In case of copyright infringement, the candidate shall be disqualified and solely responsible for the liabilities.
4) The entry must not have been previously submitted for, or won, any competition.
5) The contestant may submit the short stories in both national and English language, provided that they are different pieces of writing and of distinct content.
6) The Organizing Committee reserves the right to publish and promote the submitted works.
7) The Judging Committee's decisions are final.
Submission of Entries:
1) The entry must be submitted from 1 May to 30 June 2014.
2) The entry must not be more than 3,000 words (approximately 10 A4 pages) in length, typeset in font Cordia New 16pt.
3) The story's title must be indicated at the top of the first page in Bold typeface.
4) Every submission must include the contestant's real name- surname (pseudonyms not permitted), age, grade/class in school or college (or, in case of a graduate, occupation and workplace), address where the contestant may be contacted, e-mail address and telephone number. All this information should be typed at the bottom of the last page of the submission. The Organizing Committee shall not return the submitted manuscript.
5) The entry must be submitted in 1 hard copy and as Microsoft Word file (.doc) and Portable Document Format file (.pdf) recorded in a CD or DVD along with a filled Application Form and a certified copy of the contestant's identification card.
6) The entry must be submitted by mail or in person to the Office of the ASEAN Young Writers Award Secretariat, 23/15 Soi Ruamruedee, Ploenchit Road, Lumpini, Pathumwan, Bangkok 10300 (In case the entry is submitted by mail, the postmark date shall be considered) or email to aseanyoungwriters@gmail.com
Go through the website for more details.
http://www.aseanyoungwriters.com/index_en.html
June 19th 2014
Sometimes, other people convey the message better, especially when one feels the exact thing. For me, that is today. Super crazy with emotions, energy, thoughts, and of course loads to do. Multi-tasking is the ideal term for today. God Bless and I am sure many people go through the blaze of thoughts and emotions, but choose to ignore and be quiet about it. Don't be. Share and there is light everywhere. Shine and spread the positivity. Something for all of you today:
From now on – and for some centuries to come – the Universe will help the warriors of the light, and boycott all those who are full of prejudices about people who dare to follow their dreams.
The energy of the Earth needs renovating.
New ideas need space.
The body and the soul need new challenges.
The future becomes present and all the dreams – except those that involve prejudices – will enjoy the chance to manifest themselves.
Whatever is important will remain; whatever is useless will disappear.
For that reason, when lots of people gather to give their opinion on how we should act or behave, we must ignore them, as our life on Earth leaves us no time for explaining everything we do.
And we must also avoid commenting on the behavior of others: in order to have faith in our own path, we have no need to prove that the path of the other is wrong.
Those who act like this have no trust in their own steps.
June 13th 2014
Hello everyone 🙂
After all the zzzzzz, nagging, curiosity, questions from writers and students…blah blah…yes I got that stuff now – Instagram (storiesbybhavk) – it's like an adventurous maze – social media# cool stuff and loads of hashtags
The existence of human life teaches us the essential relationship of cords. Whether it comes from watching supernatural television series, or from people we meet or met before. Some cords are better to let go as they serve no purpose and some are to elevate our physical being for a life time positively. It feels as if an electric current flowing into your system gathering and escalating one to a higher level along with it bringing a dose of emotional detoxification. Sometimes also bringing questions of mysterious pathways and soulful memories that can never be forgotten and the soul is waiting for more.
Happy Full Moon and think positive 🙂
June 4th 2014
Welcome to the month of June! The Gem-in-I greets you with positive notions.
Have a fantastic day and be where you want to be and do what you want to do – your soul speaks, so listen to the whispers, and embrace to the empathy and love from your close ones.
May 19th 2014
Hello Everyone! While watching the Helicopter Land…remembered a conversation between a 10 year old and I yesterday. Am quite speechless yet feel blessed and of course giggling away.
10 year old: Miss Bhavna can I have your DNA?
Me: That's a big word.
10 year old: I am a big boy now.
Me: Indeed
10 year old: What's that?
Me: You're right…you're a big boy now. Why do you want my DNA?
10 year old: Mutation
Me: What? That's another big word…Fine you know big words
10 year old: Yes. I do. So, I want to make a clone of you
Me: Clone of me…Um…Hmm…One of me is enough for this world to handle. The Universe has a lot to do already.
10 year old: Why? What does the universe have to do? The universe does less for about you. I still want the DNA…
Me: Okay! Why do you want to do it? Am curious
10 year old: You always teach and leave. I want you to be with me always and never leave.
Me: LOL. I need to sleep, and I need a break! I feel like a Panda..so you like me that much..
10 year old: You can do that here..and yes I do
Me: Hmm…You're so cute.
10 year old: I know…But still…how do I get the DNA?
Me: LOL…
Have a good week people in the Universe 🙂
May 5th 2014
Update for a literary event for people who do not know. It's an interesting event and I am going! Yuppie! Creativity flows and every word has a new melody.
ASIAN FESTIVAL OF
CHILDREN'S CONTENT
30 MAY – 4 JUNE 2014
NATIONAL LIBRARY BUILDING,
SINGAPORE
AFCC is a festival that brings together content creators and producers with parents, teachers, librarians and anyone interested in quality Asian content for children around the world.   Website: http://afcc.com.sg/ 
April 30th 2014
Whats up people!  How is the heat treating you? Recently, I watched a Bollywood movie in the theatre after a long time: 2 States, Screenplay by Chetan Bhagat – Author. It was a nice movie where every person from various cultures should watch it. Cultural norms and too many rules are only created by people and after all love conquers its way to a person's heart. Being aware of barriers and stubborn thoughts, a great message of marrying a person from a different cast is being depicted. Even though, the movie had its melodrama and dance moves, 2 States still takes a part of you. The grip through dialogues, music and feeling connected with compassion and humor is superb. Then to my notice, I remembered having met Chetan Bhagat about a year or two years ago in Bangkok. It was a pleasure to meet an inspiring author who surely has stories that could be made into a good Bollywood movie sending a good message to people around. I should now read the book – 2 States: The Story of My Marriage.
On the other hand, today I feel blessed, yet gloomy. Some people come to your life and then got to leave leaving a special memory in your life. Why can't the people stay or let's say, they were meant to come and leave a beautiful memory. It's a mixed feeling and of course beyond your reach to express your thoughts that touch their soul. However, even without expressing, there is a soulful connection. Life and its connections. May the transmission of empathy, and passion touch the other's mind, body, and soul.
Have a great day!
April 12th 2014
Easter Holidays & Water Festival in Bangkok (Songkran) is a holiday period everyone looks forward to.  An important event on the Buddhist calendar, this water festival marks the beginning of the traditional Thai New Year. The name Songkran comes from a Sanskrit word meaning 'passing' or 'approaching'.  A few days off opens the door for more creative work and socializing. Crawling out of my den and appreciating the day feels good. However, loads of errands need to be completed and suddenly I feel like a superwoman.
The past few days, I have been clinging on this notion and those notions have become pondering thoughts developing an impression which I believe is better to let go. Sometimes, a person would meet new people and for that short period of time he/she would be embraced with unconditional love and respect. Something about the person touches your soul and that person is ready to sail the boat elsewhere. Then one would get a wake up call, thinking of the whole idea was to meet and fulfill the journey only or probably for that short time. At this point of time, a miracle or a prayer answered would do the magic to continue sailing the boat with that person.
For now, in the moment, it feels great to write and I am still discovering my life being a mystery. Tears of joy and pain warms my heart leaving memories for a lifetime. Let's see where the journey of life takes me to. For now everything is just a mystery. Happy Holidays!
March 19th 2014
Throughout life people will make you mad, disrespect you and treat you bad. Let God deal with the things they do, cause hate in your heart will consume you too – Will Smith
A well-spent day brings happy sleep – Leonardo da Vinci
Hello everyone! Nice to be back on the website, but I feel so drained for some reason. The quotations stated above is exactly what I feel and they were the right expressions. Many people simply take others for granted and/or don't appreciate their presence nor support. Well it does not matter, I don't need the appreciation but please have the moral decency to atleast not cause distress for no reason. Many things have happened in other people's lives and they are facing troubles unexpectedly; if people can't make things better don't make it worse. I guess, a lot of learning is yet to be done and many need a wake up call. Peace and adoration is within you. Please don't lose your charm as it is being controlled by negativity and would soon create a phobia of repetitive behavior.
Have a great day readers. Happy reading and writing!
February 9th 2014
A simple Hello to everyone feels great.  Been out of touch with my website for a month and it felt like a part of me was missing. Sometimes the series of events in our life takes us away from important moments and the gracious time. There is simply no excuse, but a reminder from within feels good as we can get back to activities we once loved a lot.
How is everyone doing? Have you been away or missing something you once loved a lot? Is there something holding you back? If yes, embrace it once again. The joy will be immense. Writing is my passion, and for two months I have lost touch with it. Now I shall get back to it by starting to write on my website. Instead of juicy gossips, sharing worthwhile notions is imperative. Also, I have been having this slight fear if something that can or could change my life forever. After having days pass by, I have surrendered. Yes, surrendered! Now it's time for that decision and let go off something beyond your control. Thus, a ray of  hope will surely arrive bringing the rainbow on a rainy day.
Live a healthy and quality life. People come and go out of your life for some reason. Some only come to cause distress and some flourish. So don't let anyone cause distress because your life is only worth fostering a prosperous, harmonious, and flourishing one. Have a good weekend! And a wonderful week ahead!  🙂
January 1st 2014
Hola! Welcome to a new day, new month, new year! Thank you for reading my wonder of thoughts and I am grateful to all of you who always encourage me to write and who also criticize to make this website flowing with the paradise of various writings welcoming 2014. Enjoy and embrace the rest of the days fulfilling your responsibilities and pursue your dreams with compassion.
A short piece of wisdom and always stay positive by Paulo Coelho. Writing is also sharing words of wisdom.
Tomorrow…
No one can go back, but everyone can go forward.
And tomorrow, when the sun rises, all you have to say to yourselves is:
I am going to think of this day as the first day of my life.
I will look on the members of my family with surprise and amazement, glad to discover that they are by my side, silently sharing that much-talked-about, but little understood thing called love.
I will pass a beggar, who will ask me for money. I might give it to him or I might walk past thinking that he will only spend it on drink, and as I do, I will hear his insults and know that it is simply his way of communicating with me.
I will pass someone trying to destroy a bridge. I might try to stop him or I might realise that he is doing it because he has no one waiting for him on the other side and this is his way of trying to fend off his own loneliness.
I will look at everything and everyone as if for the first time, especially the small things that I have grown used to, quite forgetting the magic surrounding them. The desert sands, for example, which are moved by an energy I cannot understand – because I cannot see the wind.
Instead of noting down things I'm unlikely to forget on the notebook I always carry with me, I will write a poem. Even if I have never written one before and even if I never do so again, I will at least know that I once had the courage to put my feelings into words.
When I reach a small village that I know well, I will enter it by a different route. I will be smiling, and the inhabitants will say to each other: 'He must be mad, because war and destruction have left the soil barren.'
But I will keep smiling, because it pleases me to know that they think I am mad. My smile is my way of saying: 'You can destroy my body, but not my soul.'
Tonight, before leaving, I'm going to spend time sorting through the pile of things I never had the patience to put in order. And I will find that a little of my history is there.
All the letters, the notes, cuttings and receipts will take on their own life and have strange stories to tell me – about the past and about the future. All the different things in the world, all the roads travelled, all the entrances and exits of my life.
I am going to put on a shirt I often wear and, for the first time, I am going to notice how it was made. I am going to imagine the hands that wove the cotton and the river where the fibres of the plant were born. I will understand that all those now invisible things are a part of the history of my shirt.
And even the things I am accustomed to – like the sandals which, after long use, have become an extension of my feet – will be clothed in the mystery of discovery.
Since I am heading off into the future, I will be helped by the scuff marks left on my sandals from when I stumbled in the past.
May everything my hand touches and my eyes see and my mouth tastes be different, but the same. That way, all those things will cease to be a still life and instead will explain to me why they have been with me for such a long time; and they will reveal to me the miracle of re-encountering emotions worn smooth by routine.
December 25th 2013
Greetings everyone! Some people are on holidays and some are still working. That's the blend of reality and a festive season.
I am often asked how come you socialize less – my answer – my thoughts tune into something else. My life is nothing but a social event. My mind is socializing with continuous buzzing of thoughts, my teaching is like a social discussion with students, my writing pieces permit me to socialize with various characters bringing them into a suitable plot of story, and of course chatting with close friends and family members is already a social commitment. LOL! The only time left for me is for spiritual purposes. Those who get it – great – those who don't – great. I continue to walk my path and dream of my dreams to pursue them until my last breath. A toast to life of perseverance and wit.
Bhavzparadise wishes everyone a bright, socializing, blessed Christmas with cheery moments to cherish for a lifetime.
December 5th 2013
Welcome to the final month of 2013! Time flies, phew…where I felt I just celebrated Christmas a few months ago, and it's that time of the year soon. Love it! It's gracious and beautiful. Today, is the H. M. King of Thailand's Birthday! Salute to him and wishing him loads of happiness and grace. For the first time in years got a chance to be part of a parade and lit candles for the Majesty. It was a great feeling.
On the other hand, Thailand is undergoing a protest where a sudden outburst for proving right and bringing justice is in the air. So with that there has been a hassle and of course triggering the patience of people in the right frame of mind to get on with their life. I hope the protest ends soon bringing a smile and sigh of relief soon. Everyone wants the smiley Thailand back on its toes celebrating a progressing economy.
Congratulations to Thailand for winning the NANO Writing 2013. Yayy! Writing back after sometime has been a good feeling where there would always be something to share and cheer about. Let's embrace the angelic grace upon on us where striving to be positive and keeping the faith alive is mandatory. We all need our life flourishing and that happens even after feeling like we are walking on a trail of thorns. The soft red carpet filled with rose petals await us bringing an amazing change and loads of happiness. Keep smiling and yes we are all getting there. Cheers and pat yourself for being strong, because YOU ARE!
November 17th 2013
Ting! Ting! Fantastic weather out here. How is everyone doing? The holidays are right around the corner.
Today is also an auspicious day. It's Loy Krathong (celebrated every year this time on Full Moon). It's a festival in Thailand and according to H.M. King Rama IV, writing in 1863, it was a Brahmanical festival that adapted by Thai Buddhists in Thailand to honor Buddha, Prince Siddhartha Gautama. The candle venerates the Buddha with light, while the krathong's floating symbolizes letting go of all one's hatred, anger, and defilements. People sometime cut their fingernails or hair and placed the clippings on the krathong as a symbol of letting go of negative thoughts. However, many ordinary Thai use the krathong to thank the Goddess of Water, Phra Mae Khongkha (Thai: พระแม่คงคา). Detail information referenced from http://en.wikipedia.org/wiki/Loi_Krathong
Also it is Guru Nanak Purab (celebrates the birth of the first Sikh Guru, Guru Nanak. This is one of the most sacred festivals in Sikhism). Many Hindus and other followers of Guru Nanak's philosophy also celebrate this festival.
It is Full Moon and the energy around feels like continuous rays of light is being showered around people welcoming positive notions and also never giving up on  your hopes and dreams. You are worth every bit of it and it is surely going to be yours. 🙂
Have a blessed and fun week ahead! I shall get back to developing Mid-term exam papers. Write soon. Boo!
November 4th 2013
Hello everyone 🙂 Wishing everyone a joyous New Year, festival of lights and joy – Diwali. Happy Diwali! May each day be bright, positive, gracious, and full of laughter. Let go of those unwanted tears, failures as behind each downward notion reflects a beam of light.
October 24th 2013
Wake up guys! How is everyone doing?
A few moments ago, I was reflecting on a thought of goodness. It is so hard for people to simply do good or even if he/she does good it is all vain and all for compliments. It is quite uncomfortable when that happens when one can actually feel the gesture of the other being fake and only for his/her selfish needs. Sigh! People around are striving for the best and goodness. The task gets tougher because there is a clash between kindness and vanity. It's quite difficult to incooperate  and adjust with people around like that especially if they are the people who one socializes with. Therefore, breathe the air of kindness and understand the feelings of people who are genuinely nice and who have no or very less expectations. It's worth the effort to be a better person and be kind genuinely.
Today I came across this wonderful story in my inbox.
I would like to share it:
A task for angels
Many years ago lived a man who was able to love and forgive everyone he met.
Because of this, God sent an angel to talk to him.
"God asked me to come and visit you and to tell you that He wants to reward you for your goodness," said the angel.
"Any favor that you desire will be granted. Would you like to have the gift of curing?"
"By no means," answered the man. "I prefer that God Himself choose those to be cured."
"And what about bringing sinners to the path of the Truth?"
"That is a task for angels like you. I don't want to be venerated by anyone and serve as an example all my life."
"I can't go back to heaven without granting you a miracle. If you don't pick one, you'll be obliged to accept one."
The man reflected a little before answering: "Then I want Good to be done through me, but without anyone noticing – not even myself, so that I don't commit the sin of vanity."
And the angel gave to that man's shadow the power to cure, but only when the sun was shining on his face.
In that way, wherever he went, the sick were cured, the earth became fertile again, and sad people regained their joy.
The man traveled many years over the Earth without noticimg the miracles he worked, because when he was facing the sun, his shadow was always at his back.
In that way he could live and die without being aware of his own sanctity.
*******
Until then have a great day/night/weekend! 🙂 More updates and video uploads soon. Special poetry dedicated to brave people – all coming soon.
October 10th 2013
Hello World! What's been happening? It has been a crazy one month and now I get to blog. Everything has been moving in a fast pace and that's always great. Even though it can be quite a full platter, it's all a great appetite. I was busy engaging myself with a new network and a learning curve. The Asia Pacific Writing Conference 2013 in Bangkok went quite well. From having a book launch, panel discussions, listening to great authors/poets and academic practitioners , the journey has been great and has widen my spectrum about a new world out there.
On the other hand, juggling between a curvy road has made me realize that even if the road is bumpy, smile, smile and smile. Well, who can do that? It's tough, always better said then done. A few great people along the way have encouraged me and surely made the bumpy road encouraging to walk on. Sigh!
Hoping everyone is doing well and surely the bumpy road needs motivation and positive thoughts. I ask myself: I need this! I want this! I have to be patient and work on it! The universe is surely listening and knows how to present things in its own way. I wish the universe is listening to me NOW!
Cheers! Have a great week/end.
September 7th 2013
Wassup World! How is it going with all of you out there? Writing has been going pleasant and the flow of words have allowed me to complete a new novel and also participate in the upcoming conference. Today, I was just sitting on this marble bench and visualizing key events of life. So many things have changed some of which are for the better. The music of Life has gotten me to dance on the tunes of harmony and yet teaching me how to be patient to accomplish my dreams.
The upcoming conference would also be a Literary Festival in Bangkok. So exciting it would be. For the first time I would be part of an English speaking session to share about Shocking, Astonishing, Fascinating, Intriguing – What Children & Young Adults Love  session with other authors around the world. This would surely be thrilling and a great learning session.
Look below for details. If you're in Bangkok, do stop by to indulge yourself in the world of books, writers, poets, and entertainment.
Bangkok International Literary Festival
'REACHING THE WORLD 2013′ Sunday October 6th.
BANGKOK ARTS AND CULTURE CENTRE (BACC)
Free – 10am – 5pm.
On the other hand, today I tried a session with gratitude. I am thankful for so many things in my life. With that thought I received something inspirational. Do read below and have a great weekend!
Renouncing or working hard
September 6, 2013 by Paulo Coelho
On one hand we know that it is important to seek God. On the other hand, life distances us from Him – because we feel ignored by the Divine, or else because we are busy with our daily life.
This makes us feel very guilty: either we feel that we are renouncing life too much because of God, or else we feel that we are renouncing God too much because of life.
This apparent double law is a fantasy: God is in life, and life is in God.
If we manage to penetrate the sacred harmony of our daily existence, we shall always be on the right road, because our daily tasks are also our divine tasks.
Relax. When we start our spiritual journey, we want so very hard to speak to God-and we end up not hearing what He has to tell us
That is why it is always advisable to relax a little. It is not easy: we have the natural tendency always to do the right thing, and we feel that we are going to improve our spirit is we work at it non-stop.
Relax, I insist. If you want some things to happen, step aside.
Cheers everyone!
August 20th 2013
Hiya everyone! Today feels like a great day. The day has gone pleasantly fulfilling the routine and some spontaneous activities proved to be cheerful. Finally, I completed writing a new novel. For the first time, the attempt to complete a Thriller has been a fabulous ride. I enjoyed every bit and the characters took me to a new adventure. Six spirits are ready to spin readers around with their humor, wit, and outrageous behavior. The characters are waiting to meet the world and more about this thriller soon.
On the other hand, today is a celebration of Raksha Bandhan – in the Hindu culture we celebrate it with our fellow brothers where sisters bless their brothers and also receive blessings and of course presents – money – LOL! It's a day where sisters can demand and be domineering for fun. A history of why it is celebrated can be checked on Google. I am glad just in time I got the chance to share on my very own paradise of writings.
Have a great week and better be good 😉
August 1st 2013
Welcome to a new month! So magic is around the corner if you believe there is. Often one thinks of magical things occurring then it subsides with the worldly pleasures and with nature's spank one gets into a reality check. But still – one should always believe in magic – that is – things one wishes for will surely happen. Why not! Everyone deserves it – says the Universe. Don't give up! I shall post some beautiful messages by some people to everyone out there who are waiting to smile.
This morning on my way to work I thought I would be late, but I reached just in time. Having been going through a busy and stressful schedule, one cannot expect to smile if one is not being allowed to. (I felt that way) Hmm…but there was magic. My students made me smile and then giggle. It was worth it. Still I wait in patience, pray with my all my heart, smile like there is no tomorrow that the Universe grants the wish of many and the boon is being embraced by our souls gracefully. Sometimes, we wait and wait until a voice from inside says (maybe) let it go. Then when we start to think that way, that's when something happens and says – HELL NO!
Today's writing was just something I have been contemplating for days but finally got to write something now. I am waiting for my magical days and believe the wait might be worth it. Have a great week and don't give up. The Universe is listening…I hope so! Until then – sleep well and be a nice person. Wink!
July 6th 2013
Hi world! How is everyone doing? Always feels good to get back and share something with all of you. And that is exactly what I am doing now. Firstly, would start with sharing something regarding 'Victory.' I do feel victorious at times then just got to work harder to see the bright side. At times what seems victorious is actually not. It may be just the surface. Time and determination would reveal whether the battle was won or not.
Read what Paulo shared:
Posted by Paulo Coelho
A certain warrior received a medal for each battle he won.
His friends admired his courage and the women adored his charisma. After some years the medals were so numerous that they covered his whole uniform. One afternoon, in the middle of a difficult combat, the warrior was almost hit by his enemy's sword. "I have always been the best, and today I nearly lost," thought the warrior. But immediately he realized what the problem was: the weight of the medals prevented him from fighting with agility. He tossed the tunic of his uniform to the ground, returned to the battle field, and defeated his enemies. "Victory can give me confidence, but it must not become a weight to be carried."
Secondly, one of my poems 'MOTHER' was featured on 'POETRY SOUP'. I would like to share it with you. Hope you like it 🙂
Mother
Every heartbeat is bestowed upon,
Compassion embraces a child eternally
That uplifts a child's soul in isolation in every way. 

http://www.poetrysoup.com/poems_poets/poem_detail.aspx?ID=447180
Have a great weekend and will surely share more later. God Bless You!
June 15th 2013
Hi people! Today will share something inspiring and cool. I read this and found it worth sharing it with YOU! How is your day going?
Do read this lovely poem below:
Fernando Pessoa (1888 – 1935 Lisbon, Portugal)
Follow your destiny,
Water your plants,
Love your roses.
The rest is shadow
Of unknown trees. 
Reality is always
More or less
Than what we want.
Only we are always
Equal to ourselves.
It's good to live alone,
And noble and great
Always to live simply.
Leave pain on the altar
As an offering to the gods.
See life from a distance.
Never question it.
There's nothing it can
Tell you. The answer
Lies beyond the Gods.
But quietly imitate
Olympus in your heart.
The gods are gods
Because they don't think
About what they are.
Have a great weekend!
June 9th 2013
Greetings to everyone! With the spinning globe here we are yet with in a new day and time. Glad I got a chance to write and share about an upcoming event or even about anything. The month of June has been inspiring and grateful in many ways. Being a birthday month, I received loads and priceless wishes and surprises. I also got to meet again the Honorary Dr. Kiran Bedi and hear more about the Navjyoti Foundation in Delhi. Anyone interested in progressing a child's life do check out the foundation – You shall never regret it. Also, got to meet and greet the honorable his excellency – Indian Ambassador (2013) Mr. Anil Wadhwa.  Always a pleasure to meet people whom we can get inspired from.
I would also like to thank all my readers and friends all around in motivating me in pursuing my goals and looking at the bright side.
On the other hand, Asia Pacific Writers & Translators (AP Writers) will be having a conference again in Bangkok Thailand. For all the writers and interested people who want to know about writing do check the event out on the website – http://apwriters.org/asia-pacific-writers-supports-s-e-a-write-festival/
Below is an information snapshot of how the event will be and of course all are welcome.
 Asia Pacific Writers & Translators (AP Writers),
Faculty of Arts, Chulalongkorn University, 
South East Asian Writers Award Committee (S.E.A. Write),
and
Bangkok Metropolitan Administration (BMA),
invite expressions of interest for
 REACHING THE WORLD 2013
INTERNATIONAL CONFERENCE ON
'CREATIVE WRITING & LITERARY TRANSLATION'
Bangkok, 3-6 October, 2013
'Reaching the World 2013' includes Creative Writing workshops and
A FREE SUNDAY WRITERS' FESTIVAL AT THE BACC
in conjunction with
UNESCO's Bangkok as the World Book Capital City 2013 and the 35th anniversary of the S.E.A. Write Award celebrating literary talents in ASEAN*
'Reaching the World 2013' is Bangkok's second international writers' showcase bringing together authors, literary translators, scholars, teachers of Creative Writing, publishing professionals and others from Asia and beyond. This 3-day international conference with workshops and a free public day enables writers, readers, scholars, students, publishing industry professionals and interested members of the public to network and share their work in conjunction with one of Asia's longest-running and most prestigious literary events, the S.E.A. Write Award.
The literary conference includes keynotes from distinguished scholars and special lectures by internationally acclaimed authors, including (tentatively) Bangkok's Governor and Chairman of the S.E.A. Write Award,  M.R. Sukhumbhand Paribatra, Professor Edwin Thumboo (former S.E.A. Write awardee and Emeritus Professor, National University of Singapore), Dr Katy Shaw, Subject Leader for English Literature and Director of Centre 21 at the University of Brighton, and Scottish novelist Jenni Fagan, named this year as one of Granta Magazine's Best Young British Novelists.
We invite papers and presentations on the following subthemes:
–        Teaching Creative Writing
–        Literary Translations
–        Writing (and changing?) Cultural Identity
–        Food in Literature
–        Music/Art in Literature
–        Online Writing
–        Young Writers
–        Literary Fiction
–        Creative Non Fiction (including biography and memoir)
–        Poetry
–        Genre Fiction
–        Other related topics
'Reaching the World 2013' includes:
3-day International Conference in the Maha Chakri Sirindhorn Building, Chulalongkorn University. Each day's formal proceedings finish at approx 3 pm to accommodate other activities.
Evening Readings & Book Launches
Creative Writing Workshops
The S.E.A. Write Awards Presentations Gala Dinner*
AP Writers' AGM, on Saturday 5 October. The Association's Board and Committee Chairs will be elected or reappointed at the meeting, and priorities reevaluated.
Free Sunday Writers Festival, Sunday 6 October, hosted by the Bangkok Metropolitan Administration in conjunction with UNESCO's designation of Bangkok as '2013 World Book Capital'.
Farewell Dinner at the Mandarin Oriental Hotel's Thai restaurant, Sala Rim Naam, hosted by the Bangkok Metropolitan Administration.
To offer a presentation or longer paper with a focus on teaching and practice of creative writing, email Jose ('Butch') Dalisay, Chair of AP Writers' Academic Committee:jdalisay@mac.com. Deadline: 10 August, 2013.
To offer a presentation or longer paper on literary translation, email Eliza Vitri Handayani, Chair of AP Writers' Translation Committee, evhandayani@gmail.com. Deadline: 10 August, 2013.
If you are teaching Creative Writing at a university which offers this discipline and would like to offer a half-day or full-day workshop, send a paragraph describing the workshop you'd like to offer along with a brief bio to AP Writers' Board Member Xu Xi at xu.xi@cityu.edu.hk.
If you would like to read your poetry or discuss your creative writing on the panels at the public forum on Sunday 6 October in the Bangkok Arts & Culture Centre, or if you want to launch a new book at 'Reaching the World 2013', email Jane Camens at admin@apwriters.com.
*The 2013 S.E.A. Write Gala Award Presentation Dinner Celebrating 35 Years of Literary Talents in ASEAN will be held in the ballroom of the Mandarin Oriental on the evening of either Thursday 3 October or Friday 4 October, the date yet to be confirmed by the Royal Palace. The guest speaker for this year's awards is Irish novelist Edna O'Brien. This is a formal, traditional occasion presided over by a member of the Royal Family. Registered conference participants may attend for the special rate of THB 1,000 (US$33). Register for the S.E.A. Gala event before 19 September 2013 by emailing Somsri (Susie) Hansirisawasdi, Director of Public Relations, Mandarin Oriental Bangkok: somsrih@mohg.com.
Asia-Pacific Writers & Translators (AP Writers) is a regional association for authors and literary translators. This large network seeks to advance authors' careers.
Chulalongkorn University ('Chula') is Thailand's oldest and most prestigious university, founded in 1917 by King Rama VI. Chulalongkorn University ranks the first in the nation and one of the best in Asia. Chulalongkorn University is a research-focused institution.
The South East Asian Writers' Awards (S.E.A. Write Award) has recognized and honoured contemporary poets and writers in Southeast Asia since 1979
May 16th 2013
Hi everyone! So what's new. For all the readers out there – thank you for stumbling on my site and sharing your views about the content. It's a pleasure to also contribute topics related to education. Questions regarding website theme or how fast it loads – better speak with your website creator. If it's being done with a self created blog system, then it's advisable to buy a book on how to create websites and warning on spam control.  🙂
Recently when I received a new publication of Paulo Coelho – it was fascinating. Sometimes, certain writing pieces take away a moment where what one thinks is exactly what one is seeing elsewhere. It's purely magical. 
Read this below by Paulo Coelho
Lord, protect our doubts, because Doubt is a way of praying. It is Doubt that makes us grow because it forces us to look fearlessly at the many answers that exist to one question. And in order for this to be possible…
Lord, protect our decisions, because making Decisions is a way of praying. Give us the courage, after our doubts, to be able to choose between one road and another. May our YES always be a YES, and NO always be a NO. Once we have chosen our road, may we never look back nor allow our soul to be eaten away by remorse. And in order for this to be possible…
Lord, protect our actions, because Action is way of praying. May our daily bread be the result of the very best that we carry within us. May we, through work and Action, share a little of the love we receive. And in order for this to be possible…
Lord, protect our dreams, because to Dream is a way of praying. Make sure that, regardless of our age or our circumstances, we are capable of keeping alight in our heart the sacred flame of hope and perseverance. And in order for this to be possible…
Lord, give us enthusiasm, because Enthusiasm is way of praying. It is what binds us to the Heavens and to Earth, to grown-ups, and to children; it is what tells us that our desires are important and deserve our best efforts. It is Enthusiasm that reaffirms to us that everything is possible, as long as we are totally committed to what we are doing. And in order for this to be possible…
Lord, protect us, because Life is the only way we have of making manifest Your miracle. May the earth continue to transform seeds into wheat, may we continue to transmute wheat into bread. And this is only possible if we have Love; therefore, do not leave us in solitude. Always give us Your company, and the company of men and women who have doubts, who act and dream and feel enthusiasm, and who live each day as if it were totally dedicated to Your glory.
Amen.
God Bless Everyone!
On the other hand, there was a New Feature – Bhavna Khemlani's books a pleasure to read
By Administrator on April 21, 2013
Check out – http://www.authorspace.in/bhavna-khemlanis-books-a-pleasure-to-read/
OR 
http://www.authorspace.in/
Will write soon – have a great week – end ahead. Peace and spread love & light. 😉
May 2nd 2013
It's getting hot in here – what a phrasal expression. Bangkok is really getting hot and so is the busy schedule getting busier. Time management doesn't work for students as they are students and would do what they are good at – EXCUSES – LOL. I remember when I went to school, the all time favorite expression – My dog ate my homework – was always on the tip of someone's tongue.
Sitting in the classroom and waiting for the next few minutes before I lock the door, I log into my website and type to say 'Hello' to everyone. Now how does that happen – its the will and the tick tock quack alerting me of being MIA and not sharing anything whatsoever on my Blog. Oh well, the past few days with all the news on financial crisis, bombs, earthquakes and of course the world where people are working have been overwhelming. These shades of life only bring to light that – Shit happens! We all got to hang on in there and it is always easier said than done. Life ain't a bed of roses, but a sizzling plate of spicy herbs that has its own flavor and loads to learn from various aspects.
I am learning something new everyday from various people and a cloud of floating questions come my way until I decide that I got to meditate and take a break from everything. Hibernating works – its a mental shut down that clears ways energizing one to be more active and one's thought process is better, sensible, and every emotion is worth nothing. The positive thinking aggravates into a thrilling force rather than vice-versa. Sometimes, a quiet time to yourself – feels great. It gets easier to balance and take control of certain things rather than been dragged into something you might feel plunged into.
So for today – take a few moments to yourself – feel great and prosper again like a butterfly. I shall start my lesson. 🙂 Until then have a great day!
April 13th 2013
Living in the silence for a moment then why is mind talking too much. There you go, it's time to write then. What's new? After so many months, feels good to be home on a Saturday afternoon. It's the famous water festival (Songkran Festival) in Thailand and the day has started breezy. The sound of the wind simply hoots a pleasure of a holiday. 

 Glancing down from my window pane, I see a group of people dancing to Thai classical music and splashing icy water on the passerby. It is surely fun and the chirpy atmosphere is cheerful. On the other hand, I am encouraging myself to pen down new thoughts to complete my next novel. This novel has become part of turtle race and I am sure I will win. Yayy!
For now will get on with my writing and probably take a power nap later. Have a great weekend. 😉
March 30th 2013
…And they paint the eggs. Oh, those days at school where eggs were painted, hymns were sung and it was cheery. Happy Easter everyone. Many people are enjoying the holidays and planning trips. So what is the plan this time?  Don't snooze on the chance of having a fun and memorable vacation.
Today, I went to the Bangkok Book Fair 2013, and it was like a fish market. I was amazed with the number of people of various age groups who attended it. The experience was actually interesting when it felt like I was in a treasure hunt. It felt that way since it took too much time to get into a meeting and finally I was there. Hurray! Passing through many curious readers sitting on the carpeted ground and listening to a book launch was certainly a good snap shot. Various books were being sold in many Asian languages which depicted a success of the event. It was certainly a worth treasure hunt and loads to learn from.
Have a great weekend! Don't be naughty 😉
March 27th 2013
In the midst of a super HOT day, there is a festivity which brings a celebration of colors and brings people together. LOL, Although I stay away from the colors – hygiene or the hours of having to wash them away, the significance of celebrating it is a good one.
Happy Holi! 'Holi' comes from the word 'hola', meaning to offer oblation or prayer to the Almighty as Thanksgiving for good harvest. (This  information has been retrieved from: For more information check out this website -http://hinduism.about.com/od/holifestivalofcolors/a/celebrateholi.htm) This is an auspicious for many and does bring peace and a fun day for many.
On the other hand, in the writing world there has been some input and guidance to make it better. Questions have been asked by readers on how to make a blog or how to write better. Please go through the website and you will surely find tips on writing.  🙂 I shall posting more examples so it would be helpful to many readers. Moreover, thank you so much for the boost in writing/sharing.  As in relation to criticism on books or writing pieces – you don't have to read or comment if it is not what you are looking for. Perhaps you are not the target audience.
Will write soon! Until then have a great week!
March 17th 2013
How is the Sunday treating everyone? Phew, it's quite hot in Bangkok. The fluctuating weather does bring in some cozy time to share something.
Thank you to other writers' who share other writers' work sharing inspiration and enhancing their work.
SAARC Festival of Literature-2013 at the Grand Hotel, Agra, March 10-12. Bob D'Costa was among the featured authors. Sharing Members' Poetry
Bob also writes that after meeting indigenous Australian writers Ali Cobby Eckerman and Lionel Fogarty at Reaching the World in Bangkok last November, he has been reading their poetry at the Progress Literary Club in Gorky Sadan, Kolkata. He has also read aloud to audiences there the work of other fellow AP Writer poets Liz Packer and Bhavna Khemlani. He plans to read more poems of fellow writers to give more exposure to the AP Writers community.
http://apwriters.org/general/members-news-2/
Happy Sunday!
March 8th 2013 
Hello Readers! How was your week? The weekend is around the corner. And it feels good. So errands and can be completed and at least the work routine won't be a chaos. There shall be a good balance. Today is a special day – IWD. International Women's Day is celebrated today. However, everyday is a woman's day. She is a pride of every home. Cheers to her glory.
Sometimes, people forget to appreciate or even notice the goodness in a woman. Therefore, this day don't waste or ignore the moment but take a step and appraise her for the great things she brings in YOUR life. 
On there other hand, spread kindness and help people around you in need. Collective work brings harmony. At the moment I look forward for a fun and busy weekend. Happy Weekend and jiggle it with glee.
Write soon.
February 20th 2013
Hola! So how is everyone doing? With reading various news my hearty – moral support for the Russia Meteor blast and many people who were injured. Life is unpredictable huh! The advancement or the experimental can be costly to anyone. Stay safe and alert people. Embrace the glory of happiness that comes your way leaving that blissful smile.
Moreover, the moment when pondering thoughts are used to pen down phrases it depicts an array of emotions or leads to a dynamic story – it is worthy of an appreciation.
While I was strolling in the balcony and watching the sunset, I simply had this fleeting thought of how upcoming writers or established ones can unite with others around the world to bridge the gap of sharing stories. Sometimes, there can be restrictions to contests and one can be disheartened of its requirements. It's all about the journey of appraise, appreciation, and aspiration of writing and of course the token of winning is like the cherry on top.
There are several contests and websites where one can start to share or participate in contests. Some of which are: Poetry Soup (Good for Poetry), Authors Den (Authors creating their portfolio of writing online), Blogaholic Social Network (Post of Blog/promote your work), Tumbhi.com (Share/Create portfolio under Tumbhi Writing Category – Articles/Stories/Poems – Have Contests), Booktrix.com, Firstwriter.com (contests), FanStory.com, Writersviews.com (various contests for 2013), Studentcompetitions.com, Fishpublishing.com (opportunity to be published), Graham Green Creative Writing Awards 2013, Northern Writers' Awards 2013, Burlington Contemporary Art Writing Prize 2013, 2013 Lancaster Writing Awards,  Hong Kong Young Writers Awards 2013, The Kings Cross New Writing Award 2013, Commonwealth Writers Award, The Hedwig Anuar Children's Book Award 2013, Bookcatcher.com (Good for a list of contests), and of course the Brit Writers Awards Submission 2013 (Dates will be announced soon) etc.
The list mentioned of writing contests will certainly be of some help to many and creating an online writing portfolio is helpful for many writers. For now Ciao! More to share next time. 🙂
February 14th 2013
 Hiya! A contribution to the world – live life and evoke the love that is in there so compassion is spread and a better life is being created to spread kindness and respect. Happy Valentine's Day to the universe. LOL, it has been a pleasant day – no dozens of flowers but a million essence of blessings and pep talks by many. Reading between the lines or listening to fun stories has rejuvenated my day. I guess – listen to something positive, dance to a music you love and kiss goodbye to those who disrespect YOU!
Will write some more later. 🙂 Have a great week.
February 9th 2013
Time Flies and sometimes we realize that why couldn't we do this and that. Also, we tend to get carried away with what people have to say at times based on their experiences and of course they care. At the end, we realize that's not what we wanted. So, live life the way you want to. When you believe there is magic in something – it surely brings faith within you. At times we all lose the grip of seeing things, it's alright we are humans. However, people, moments and certain situations bring a blissful moment. Especially for me, it comes with Teaching and Writing.
Paulo Coelo has put it down so well that one would recognize that life can be beautiful. Read below:
Live the life you always wanted to
live
by PAULO COELHO on FEBRUARY 6, 2013
Even if you were to study your own life in detail and relive each moment that you suffered, sweated and smiled beneath the sun, you would still never know exactly when you had been useful to someone else.
A life is never useless. Each soul that came down to Earth is here for a reason.
The people who really help others are not trying to be useful, but are simply leading a useful life.
They rarely give advice, but serve as an example.
Do one thing: live the life you always wanted to live.
Avoid criticising others and concentrate on fulfilling your dreams.
This may not seem very important to you, but God, who sees all, knows that the example you give is helping Him to improve the world. And each day, He will bestow more blessings upon it.
And when the Unwanted Visitor arrives, you will hear it say:
'It is fair to ask: "Father, Father, why hast thou forsaken me?"
'But now, in this final second of your life on Earth, I am going to tell you what I saw: I found the house clean, the table laid, the fields ploughed, the flowers smiling. I found each thing in its proper place, precisely as it should be. You understood that small things are responsible for great changes.
'And for that reason, I will carry you up to Paradise.'
Make a Memorable day – Bhavzparadise
February 5th 2013
How are you world! I have missed you. I hope each one you is doing great and fighting that spirit to overcome any obstacle you are undergoing. We all have a battle to win and YES we do win.
Something to share:
Don't Feel Shy – The Container is Never Too Full
There is no one perfect book and no one perfect writing pattern. In fact, from the past decades up till now, there have been many perfect books and various fantastic writing styles by leading writers. The emerging writers have no doubt a unique skill that does draw attention captivating people from different age groups. Therefore, the whole point here is does knowledge ever end. Is the container ever too full or even over flowing? The answer is obvious – Nah!
I guess every since we were born learning something new has always been a motivation to progress in something. Learning will never end and one's memory chip is always welcoming new things. Look at technology. It was an unexpected visitor that has conquered our way of learning. It is always important to participate. Participating in different writers group or attending a reading enables one to broaden the creativity in penning down the most difficult thing. A writer should always meet other writers and hear them share their work to awaken any hidden difficulty a writer is facing. In turn, a writer could share his or her work only to make his or her writing piece appealing and ready for success.
Recently, during 5th – 9th November 2012, the first ever summit of Asia Pacific Writers & Translators Association in collaboration with The S.E.A Write Award, and the Chulalongkorn University was held in Bangkok, Thailand. Now, if one hears that how should one feel? I was thrilled and simply looking forward to attend it because not much writers gathering occur in Bangkok. There was no contemplation and simply action was needed. I went with an aspiring soul and the entire conference of discussions, panel meetings, and readings (at the Asia Pacific Writers gathering and Bangkok Women's Writers Group) turned out to be a bonanza. The chain of networking, embracing new ideas, learning more about publishing, editing, translating, and of course how to speak up for enhancement was acknowledged in every way.
These delegates had something common with one another and that was to progress. The budding keenness to unify various writers together making a change was recognized. I participated in a Non-Fiction and Fiction workshop conducted by Matthew Condon. Other members from different backgrounds like me were also available to share and speak about their doubts, new work, creative ideas, difficulties, or even just to listen made the workshop worthwhile. At the end, we all took a jar of classy information back. The constructive ideas and willingness to help does happen if one participates in book clubs, readings, book fairs, meetings, or even a literary fair as this enables the universal talent for writing on any genre possible. Any writer does not feel discouraged and of course there is no bad writing on this planet. It is just that what one writes has a different target audience.
Hence, don't feel shy and your writing style is amazing. It just needs to be spoken about so you can progress and improve the creative literacy with better terminology. All your so called scribbles are waiting to be shared. So start now at your nearest place!
January 20th 2013
Hello Everyone! It has been ages since I wrote on my blog. This is because the server was down and wiped out all the data. Finally, it is back so I can pen down some thoughts for you. Today, will share something about writing which was published on the Brit Writers and Writers Everywhere website.
Brit Writers Blog – Hello Mr. Parrot and Hi Mrs. Doughnut! by Bhavna
http://britwriters.blogspot.com/2012/12/hello-mr-parrot-and-hi-mrs-doughnut-by.html
Choosing a name or names for a story is an essential part of any plot. Most importantly, one must know what genre he or she is focusing on. One does not receive a second chance if the story is complete and of course published. Last week, for a creative writing class, one of student chose her name – Ashley Bunsen Burner. I was stunned because it was unusual. I asked her why that kind of surname. Her reply, "I just went to the science lab and I liked that name so I used that as a surname." Her innocent reply and appeal to the science lab was interesting. That made an impression on me whilst indicating a link to her choice of name.
We have many books, websites, friends, strangers, and a family from whom we can ask about names. A character's name is like an embedded jewel of trust that enhances value to readers as they may relate to. Names can create humour that the reader may never forget that character. Today, we have all sorts of names of characters from fiction and non-fiction stories that have left a strong notion. When choosing a name, the writer can create a mind map showing where the character may be from, personality traits, and in this way a name can be chosen to suit the physical appearance and background (rich, poor, elite, or a country from Asia, Africa, Europe or America). Sometimes, characters are set a different era where names can be sounding ancient but still leaving a charm. Nicknames can be given so the reader feels connected easily than remembering long complicated names – if the writer plans to put one. For example, the story – Pride and Prejudice, characters like Mr. Darcy, and Elizabeth simply drove me into a new era. The wit, sarcasm, romance, and charm can magnetize a reader with a splendid characterization and personality.
Sometimes, peoples' personalities in real life simply leave an impression that cultivates into one's writing. The association between the personality and name activates the story line. To create humour a writer can add adjectives or adverbs – precisely a characteristic which will add a trite liveliness in the story line. For instance, Shawn Beast, Gwen Fallen, Scarlet Pie, and Nicky Wormy could create oomph towards a certain personality trait making a story fun to read along. It's always the writer's choice and the writer knows best about the characters since he or she bring the entire story alive. The imagination has no boundaries and so does story lines. The readers today explore various genres and sometimes they surprise the writer.
Therefore, if a writer has trouble with names or choosing personality traits, it would be better to create an outline, mind map, or even draw it which can make it easier to develop a link and not fall out of the story as chapters' progress. Have you thought of your story? Now choose the name. With love – Rose Apple
More Laters! 🙂 Have a great week
Share